Thank you for visiting our web site!
I love all the Silsilas- Check-out all the Sufi tareeqahs, their cool!
If you desire to marry a spiritually beautifull person,
I, Syed Safe-ud-dean Ali, suggest you remove all the filth from your heart, by making Tobah, Dua, and reading Salawat with - Waza-if of any good Sufi-tareqah:
KHATM UL SILSILAH-QADARIA KABEER (alayhim Ridwaan)
can be found at the following internet link:
http://www.raza.co.za/durood_and_supplications_qaseedah_ghausia.html
KHATM UL-KHWAAJGAAN (alayhim Ridwaan)
1
Allahumma salle alaa sayyidina
Muhammadiw wa alaa aaley
sayiddina Muhammadim ma'dinil
judy wal karami (Sall-Allahu alaika
wa alaa aalika ya Muhammad)
Note: Durood is recited 3-5 times after
every wird until beginning of Surah
La hawla wa la quwwata illa billahil
Aliul Azeem (3-5 times)
Hasbun Allahi wa ni'mal wakeel
(3-5 times)
La ilaha illa Anta subahanaka inni kuntu
min az-zaalimeen (3-5 times)
Ya Baaqi Anta al-Baqi (3-5 times)
Ya Kaafi Anta al-Kafi (3-5 times)
Ya Shaafi Anta ash-Shafi (3-5 times)
Ya Haadi Anta al-Haadi (3-5 times)
Ya Hayyu Ya Qayyumu Thabbitna ala
al-Imaan (3-5 times)
Ya Khafiyy al-Lutfi adrikni bilutfikal-
Khafiyya (3-5 times)
Ya Badiy al-'Ajaib bil khairry
Ya Badiyu Jalla Jalaalahu (3-5 times)
Fallahu khaira hafizaa - wa Huwa
Arham ur-Rahimeen (3-5 times)
Wa ufawwidu amri illllahi innallaha
Basirum bil 'Ibaad (3-5 times)
Allahumma inna naj'aluka fi nuhurihim
wa naudhu-bika min shururihim
(3-5 times)
Laqad jaa-akum Rasoolum min unfoosikum
azizun alaihee ma 'anittum
harisun 'alaikum bil mumineena rauf ur-
Raheemun fa in tawallau fa qul hasbi-
Allahu la ilaha illa Huwa alaihi
tawakkaltu wa Huwa Rabbul 'arsh il-
Azeem (3-5 times)
_
SURAHs
Bismillahi ar-Rahmani ar-Rahim
Alam nashrah laka sadrak
Wa wada'ana an-ka wizrak
Alladhi anqada zahrak
Wa rafa'ana laka dhikrak
Fa inna ma'al 'usri yusraa
Inna ma'al 'usri yusraa
Fa idha faraghta fa ansab
Wa ila Rabbika farghab
(3-5 times)
Bismillahi ar-Rahmani ar-Rahim
Qul Hu-Allahu Ahad
Allahus Samad
Lam yalid wa lam yulad
Wa lam yakun-lahu kufu-an Ahad
(3-5 times)
Bismillahi ar-Rahmani ar-Rahim
Qul a'udhu bi-Rabb il-falaq
Min sharri ma khalaq
Wa min sharri ghasiqin idha waqab
Wa min sharrin nafathati fil uqad
Wa min sharri hasidin idha hasad
(3-5 times)
Bismillahi ar-Rahmani ar-Rahim
Qul a'udhu bi-Rabb in-naas
Malik in-naas
Ilah in-naas
Min sharril waswaas il-khannas
Alladhi yuwaswisu fi sudur in-naas
Min al-jinnati wan-naas
(3-5 times)
Bismillahi ar-Rahmani ar-Rahim
Al hamdu Lillahi Rabb il-'aalamin
Ar-Rahman ir-Rahim
Maaliki yawm id-din
Iyyaka na'abudu wa iyyaka nasta'een
Ihdina as-siraat al-mustaqeem
Siraat al-ladhina an'amta 'alaihim
Ghairil maghdubi 'alaihim wa la addaalin
(3-5 times)
_
KHATM UL-KHWAAJGAAN (alayhim Ridwaan)
2
Allahumma ya Hull al-Mushkilaat
(3-5 times)
Allahumma ya Kaafi al-Muhimmaat
(3-5 times)
Allahumma ya Qadi ul-Haajaat
(3-5 times)
Allahumma ya Musabbib ul-Asbab
(3-5 times)
Allahumma ya Muffatih al-Abwaab
(3-5 times)
Allahumma ya Rafi 'ad-Darajaat
(3-5 times)
Allahumma ya Manzil al-Barakaat
(3-5 times)
Allahumma ya Dafi' al-Baliyyaat
(3-5 times)
Allahumma ya Shaafi'y al-Amraad
(3-5 times)
Allahumma ya Khair an-Naasireen
(3-5 times)
Allahumma ya Mujeeb ud-Da'waat
(3-5 times)
Allahumma ya Sami'y al-Aswaat
(3-5 times)
Allahumma ya Arham ar-Raahimeen
(3-5 times)
Allahumma aameen aameen aameen
(3-5 times)
Ya Hayyu ya Qayyumu bi-haqqi la
ilaaha illa Anta subhanaka inni kuntu
min az-zaalimeen (3-5 times)
Salli wa sallim ya Allahu alaa
Muhammadin sall-Allah (3-5 times)
_
Hasbi Rabbi Jall-Allah
Maa fi Qalbi ghair-Allah
Noor-e-Muhammed sall-Allah
La ilaha ill-Allah Muhammadur Rasulullah
Awwal-o-Aakhir hai Allah
Baatin-o-Zaahir hai Allah
Hafiz-o-Nasir hai Allah La ilaha ill-Allah
Jism may jaan may hai Allah
Kaun-o-makaan may hai Allah
Dono jahan may hai Allah La ilaha ill-
Allah
Hasbi Rabbi jisnay kahaa
Faiz kay darya ko paayaa
Gohr-e-maqsad haat aaya La ilaha ill-
Allah
Khul jain dar Jannat kay
Dozakh ki sub aag bujhay
Dil say jo ik baar kahay La ilaha ill-Allah
Murshad-e-kamil ka hai raaz
Deen-e-Nabi ka hai aijaaz
Ummat-e-Ahmad ka hai naaz
La ilaha ill-Allah Muhammadur Rasulullah
Aarz ghulam-e-faqir hai ab
Dakhil-e-Rehmat ho hum sab
Zikr qabul ho yeh ya Rabb La ilaha ill-
Allah
La m'abuda ill-Allah
La maqsooda ill-Allah
La maujooda ill-Allah La ilaha ill-
Allah
Zaat hai uski laasani
uski sift hai nooraani
Sirr kalaam-e-Ra'bbani La ilaha ill-Allah
Zikr-e-khafi o jalli hai yahee
Raaz asbaat o nafi hai yahee
Zikr paas-e-alfaaz yahie La ilaha ill-Allah
Muhammadur Rasulullah Sall-Allahu Ta'ala
alaihi wa alihee wa sallim
If words come out of the heart, they will enter the heart,
but if they come from the tongue they will not pass beyond the ears.

Shaykh Shihab al-Din al-Suhrawardi
(Radi Allahu ta'ala anhu)


Introduction
Origins
'Awarif al-Ma'arif
Nearness to God
Suhbah - Gathering
Adaab
(Some lessons in eating)


The Mureed and Shaykh Relationship
The Book of Radiance
What other scholars have said
Gallery
---
Also visit Silsila al-Qadiriya, Silsila al-Chistiya,
Silsila al-Naqshbandiya & Silsila al-Ashrafiya
http://wp.greenmountainschool.org/publications/the-defense-of-the-sunnah-an-analysis-of-the-theory-and-practices-of-tasawwuf-sufism/

Hizb al Nasr
The Prayer of Victory
by Shaykh Abu Hassan As-Shadhuli (rahimullah)
https://www.angelfire.com/d20/muraqaba/texts.htm
Hizb an-Nasr, Orison of Victory is a powerful litany by renowned Sufi Shaykh Abul Hasan ash-Shadhdhuli (rahimullah). It is recommended to recite the highly meritorious Hizb an-Nasr to invoke Allah's help, blessing and guidance for people who are in need in the Ummah. Indeed it has benefit and concealed secrets in it for those who recite.

It was written about 800 years ago at the time Shaykh Abu Hassan As-Shadhuli was fighting against the Crusaders, led by King Louis IX of France. The Crusaders were trying to invade through the city of Mansura. This Hizb is also called as-Saif as-shadhili (The sword of shadhili).

This highly potent du'a was recited by renowned Shaykh Muhammad Ibn Nasir and across Morocco, and inspired resistance to the French Occupation. So powerful was it that the French President had to issue an order banning its recitation from the mosques. Moroccans date the movement to return King Muhammad from that outlawing of the du'a. It is appropriate to the present state of the Ummah.
Towards the end of his life, Abul Hasan Shadhili's eye sight started to become weaker. He was slowly losing his eye sight but it didn't prevent him from fighting in the front line of the battle of al-Mansurah when the Crusaders forces under King Louis of France invaded Misr (Egypt) in 1250. His age was approximately 54 then.

Shaykh Abul Hasan and many of his muridun (spiritual disciples), friends from amongst the 'ulama' (scholars) and awliya (saints of God) upon hearing that the ummah (muslim community) was under attack, immediately made their way to al-Mansurah to fight in the front line seeking Victory or Paradise as Martyr (an Nasr aw al-Jannah). Allah (Ta'ala) gave the Muslims victory.


حزب النصر
Hizb al-Nasr

اللهم بسطوة جبروت قهرك، وبسرعة إغاثة نصرك، وبغيرتك لانتهاك حرماتك، وحمايتك لمن احتمى بآياتك،
Allahumma bisatwati jabarouti qahrika, wa bisorati ighathati nasrika, wa bighayratika li ntihaki horumaika, wa himayatika liman ihtama bi ayatik.
O Allah, by the force of the absolute power with which You triumph, and the quickness of Your succour when You aid to victory, and Your jealousy at the violation of things You have made sacrosanct, and by Your protection of him who seeks safety in Your verses:


نسألك يا الله يا سميع يا قريب يا مجيب يا سريع يا منتقم يا شديد البطش يا جبار يا قهار يا من لا يعجزه قهر الجبابرة ولا يعظم عليه هلاك المتمردة من الملوك والأكاسرة أن تجعل كيد من كادنا في نحره ومكر من مكر بنا عائدا عليه، وحفرة من حفر لنا واقعا فيها ومن نصب لنا شبكة الخداع، اجعلها ياسيدي مساقا إليها ومصادا فيها وأسيرا لديها،
Nas'aloka ya Allah,ya Samee'o,ya Qareebo, ya Saree'o, ya Montaqimo, ya Shadeeda l-batshi, ya Jabbaro, ya Qahhar, ya man la yo'jizohu qahro l-jababirati mina l-molooki wa l-akasirah, an taj'ala kayda man kadana fi nahrihi, wa makra man mkara bina 'a'idan 'alayhi, wa hofrata man hafara lana waqi'an fiha, wa man nasaba lana shabakata l-khida'i j'alho ya sayyidi mosaqan fiha, wa mosadan fiha, wa 'aseeran ladayha.
I ask You, O Allah, O All-near, O All-hearing, O All-answering, O Ever-swift, O Vengeful, O Mighty of Assault: O Compeller, O Invincible, O You who are undeterred by the might of tyrants, and to whom the destruction of rebellious traitors, of kings and caesars, is very easy: make the trap of him who sets one for me cut his own throat; the plot of him who plots against me return against him; and make him who digs a pit for me fall in it himself; And he who spreads a web of treachery for me, make him, My Lord, driven to it and caught in it.


اللهم بحق كهيعص اكفنا هم العدا ولقهم الردا واجعلهم لكل حبيب فدا. وسلط عليهم عاجل النقمة في اليوم والغدا.
Allahomma bihaqqi Kaf ha ya 'ayn sad ikfina hamma l-ida. Wa laqqihimo r-rada. Wa j'alhom likolli habibin fida. Wa sallit 'alayhim 'ajila n-naqmati fi l-yawmi wa l-ghada.
O Allah, by the right of Kaf Ha Ya 'Ayn Sad relieve us of the worry of enemies, let them meet with death, make them the ransom of every beloved, and loose upon them a speedy vengence, day and night.
اللهم بدد شملهم. اللهم فرق جمعهم. اللهم أقلل عددهم. اللهم فل حدهم. اللهم اجعل الدائرة عليهم. اللهم وأوصل العذاب إليهم. اللهم أخرجهم عن دائرة الحلم. واسلبهم مدد الإمهال. وغل أيديهم وأرجلهم واشدد على قلوبهم ولا تبلغهم الآمال.
Allahomma baddid shamlahom. Allahomma farriq jam'ahom. Allahomma aqlil adadahom. Allahomma folla haddahom. Allahomma j'ali d-da'irata 'alayhim. Allahomma awsili l-athaba ilayhim. Allahomma akhrijhom min da'irati l-hilm. Wa slobhom madada l-imhal. Wa gholla aydeehim wa arjolohom, wa shdod 'ala qoloobihim, wa la toballighohomo l-a'amal.
O Allah, scatter their company; O Allah shatter their unity; O Allah, lessen their number; O Allah, blunt their edge; O Allah, turn fate against them; O Allah, unleash torment upon them; O Allah, banish them from the circle of clemency, and strip them of the benefit of postponement, and fetter their hands and feet, and blind their hearts, and give them no hope.


اللهم مزقهم كل ممزق مزقته لأعدائك انتصارا لأنبيائك ورسلك وأوليائك
Allahomma mazzikhom kolla momazzaqin mazzaqtaho li 'a'daaika n-tisaran li anbiya'ika wa rosolika wa awliya'k.
O Allah, rend them utterly to pieces, as You have rent Your enemies, to win the day for Your prophets, messengers and You beloved ones.


اللهم انتصر لنا انتصارك لأحبابك على أعدائك (3)
Allahomma n-tassir lana n-tisaraka li ahbabika 'ala a'daa'ik. (3)
O Allah, give us the victory You give to those You love over Your enemies. (3)


اللهم لا تمكن الأعداء فينا ولا تسلطهم علينا بذنوبنا (3)
Allahomma la tomakkini l-a'daa'a fina, wa la tosallithom 'alayna bi-thonoobina (3)
O Allah, do not let Your enemies defeat us, nor give them power over us because of our sins. (3)


حم، حم، حم، حم، حم، حم، حم
Ha Mim, Ha Mim, Ha Mim, Ha Mim, Ha Mim, Ha Mim, Ha Mim,
Ha Mim, Ha Mim, Ha Mim, Ha Mim, Ha Mim, Ha Mim, Ha Mim,


حم الأمر وجاء النصر فعلينا لا ينصرون
Homma l-amro wa ja'a n-nasro fa 'alayna la yonsaroon.
The matter be done; the victory come; against us they shall not be helped.


حمعسق حمايتنا مما نخاف.
Hamim 'Ayn Sin Qaf himayatona mimma nakhaf.
Ha Mim 'Ayn Sin Qaf is our protection from what we fear.


اللهم قنا شر الأسواء ولاتجعلنا محلا للبلواء. اللهم أعطنا أمل الرجاء وفوق الأمل.
Allahomma qina sharra l-aswa'i, wa la taj'alna mahallan lil balwa. Allahomma a'tina amala r-raja'i wa fawqa l-amal.
O Allah, shield us from the evil of iniquities, and make us not a place of tribulation. O Allah, give us cause to hope, and more than hope.


يا هو يا هو يا هو
Ya hoo. Ya hoo. Ya hoo
O You, O You, O You,


يا من بفضله لفضله نسألك العجل العجل. إلهي، الإجابة الإجابة.
Ya man bifadhlihi lifadhlihi, nas'aloka l-'ajala l-'ajal. Ilahi l-'ijabata l-ijabah.
O You from whose favor we ask of His favor that it be fast, fast, fast. O my God, An answer, An answer.


يا من أجاب نوحا في قومه، يا من نصر إبراهيم على أعدائه، يا من رد يوسف على يعقوب. يا من كشف ضر أيوب. يا من أجاب دعوة زكريا. يا من قبل تسبيح يونس بن متى.
Ya man ajaba Nouhan fi qawmih, ya man nasara Ibrahim 'ala a'daa'ih, ya man radda Yousofa 'ala Ya'qoob, ya man kashafa dhorra Ayyoub, ya man ajaba da'wata Zakariyya, ya man qabila tasbeeha Younosa bni Matta.
O You who answered Noah about his people. O You who made Abraham triumphant over his foes. O You who reunited Joseph with Jacob. O You who lifted the affliction of Job. O You who answered the prayer of Zachariah. O You who accepted the praises of Jonah son of Amittai.


نسألك بأسرار هذه الدعوات أن تقبل ما به دعوناك، وأن تعطينا ما سألناك. أنجز لنا وعدك الذي وعدته لعبادك المؤمنين.
Nas'aloka bi-asrari hathihi d-da'awat an taqbala ma bihi da'awnak, wa an to'tiyana ma sa'alnak Anjiz lana wa'daka l-athi wa'adtaho li 'ibadika l-mo'mineen.
O Allah, by the secrets of those supplications, we beseech You to accept our supplications, and give us what we have asked, and keep Your promise You have given Your believing servants.


لا إله إلا أنت سبحانك إني كنت من الظالمين.
La ilaha illa anta, sobhanaka, inni konto mina dhalimeen.
"There is no god but You. Exalted is Your perfection; verily I was of the wrongdoers"


انقطعت آمالنا وعزتك إلا منك، وخاب رجاؤنا وحقل إلا فيك.
Inqata'at aamalona, wa izzatoka, illa mink. Wa khaba raja'ona, wa haqqoka, illa feek.
Our wishes come to nothing- I swear by Your might- except from You; and our hopes are dashed- I swear by Your right- except in You.


إن أبطأت غارة الأرحام وابتعدت، فأقرب الشيء منا غارة الله.
In abta'at gharato l-arahami wa bta'adat, fa aqrabo sh-shay'i minna gharato l-Lah.
If the rescue raid of kinsmen be slow and far off, the nearest thing to us is the rescue raid of Allah.


يا غارة الله جدي السير مسرعة في حل عقدتنا.
Ya gharata l-Lahi, jiddi s-sayra mosri'atan li halli 'oqadatina.
O raid of Allah, fly with haste to end our plight.


يا غارة الله عدت العادون وجاروا ورجون الله مجيرا.
Ya gharata l-Lahi, 'adati l-'adoon wa jarou, wa rajawna l-Laha mojeera.
O raid of Allah, wrongdoers have assailed us and transgressed; and Allah we seek YOU( ALLAHOO) as Protector.


وكفى بالله وليا وكفى بالله نصيرا.
Wa kafa bi l-Lahi waliyan wa kafa bi l-Lahi naseera.
And Allah suffices as friend; and Allah suffices as helper.


وحسبنا الله ونعم الوكيل
Wa hasbona l-Laho wa ni'ma l-wakeel.
"Allah suffices us and is best to rely on"


ولا حول ولا قوة إلا بالله العلي العظيم
Wa la hawla wa la qowata illa bi l-Lahi l-Aliyyi l-Adheem.
"There is no power or strength except through Allah, the High, the All-great"


سلام على نوح في العالمين
Salamon 'ala Nouhin fi l-'alameen.
Peace be with Noah among people.


استجب لنا آمين.
Istajib lana, ameen.
Answer us. Ameen.


فقطع دابر القوم الذين ظلموا والحمد لله رب العالمين
Fa qoti'a dabiro l-qawmi l-latheen dhalamoo, wa l-hamdo li-Lahi rabbi l-'alameen.
"the wrongdoing folk were extirpated, and praise be to Allah Lord of the Worlds"


وصلى الله على سيدنا محمد وعلى آله وصحبه وسلم.
Wa salla l-Laho 'ala sayyidina Mohammadin wa 'ala aalihi wa sahbihi wa sallam.
Allah bless our lieglord Mohammad, and his folk and Companions, and truly give them peace.




Here is the recount Shaykh Abul Hasan from the Orison of The School of the Shadhdhuliyyah, volume one:

On the day of the battle he (Shaykh Abul Hasan) mounted his best horse and had one of the muridun hand him up his sword. When he had his sword to hand he asked for another, and with a sword in his right hand and a sword in his left hand he rode into battle. When asked later, given his deteriorating eyesight, how he could have ridden into battle and so honourably acquitted himself on the battle field he simply pointed to his heart saying: "If the eye of the heart sees clearly what need is there for my eyes?" such was his vision.

From the Orison of The School of the Shadhdhuliyyah, volume two we get more clearer picture of the famous battle of Mansurah:

It was Louis IX, King of France, leading the vast combined armies of the Crusaders. The desire of the King was to bring down and subdue Islam in a final decisive battle. The combined forces of the West were fully prepared to attack Misr (Egypt) in a battle that is often compared with the Battle of the Trench (ghazwatul kahndaq).

The shaykh had a profound veridical dream (ru'ya) just before the battle where he was given a vision of a huge tent, an expansive pavilion mounting into the sky, light shone upon it and it was teeming with heavenly people. When asked in the dream, to whom this tent belong, it was said, "To the Prophet of Allah, peace and blessings upon him." In the later part of the dream the Prophet spoke to Shaykh Abul Hasan and gave him advice. King Louis lost despite superior military power and he was captured in the battle along side with many of his generals. Allah gave the Muslims victory.

Nasr min Allahi wa fathun Qarib,
wa Bashiril Muminin.

Help is from Allah and Victory is Near.
Give good news to the believers.
- The Quran 61:13

O Allah, make us all steadfast with the recitation of Hizb al-Nasr for the victory of Muslims over our foes. Ameen.


http://privat.bahnhof.se/wb042294/Texter/shadhili-awrad_index.html#bahr
http://www.scribd.com/doc/22005587/Kitab-Majmu-ah-Ahzab-wa-Aurad-wa-Rasail
http://www.dar-sirr.com/Tijanism/Sayfi.pdf
I'D LOVE TO SEE HIZBI SAYFI TRANSLATED AND TRANSLITTERATED INTO THE ENGLIGH LANGUAGE,INSHALLAH
http://webspace.webring.com/people/vm/mutmainaa/victory_dua.html
IF YOUR AN ALIM OR ALIMA, TRYING TO RAISE FUNDS FOR YOUR MASJID OR MARRIAGE, or JUST LIVELY-HOOD, like Shaykh Muhtar Holland, Shaykh Ha Meem Nuh Keller & Noorudeen Durkee and Family,(MAY ALLAH BLESS THEM) I suggest you follow in their footsteps, and lifestyle by translating and translitterating great DUAS of the Greatest Men in the History of Islam, inshALLAHutalah!!!
http://wp.greenmountainschool.org/publications/the-defense-of-the-sunnah-an-analysis-of-the-theory-and-practices-of-tasawwuf-sufism/
Doctor Wallach, Author of the book
Dead Doctor's Don't Lie,
has stated he can take Diabetic people of Diabetes check out his article at:
I suggest Doctor Wallach, the maker of the pill known as "Imortalium", have a televised and recorded debate with Dr. James Pontolillo, a research scientist with over ten years of experience in the fields of geology, organic petrology and organic geochemistry, we shall then judge if taking his pills &/or colloidal minerals can be beneficial or can taking them lead to dangerous diseases, Na-Ozbillah-May ALLAH FORBID, AMEEN
http://imortalium.com/
http://www.healingtheeye.com/Driver/Pass_test.pdf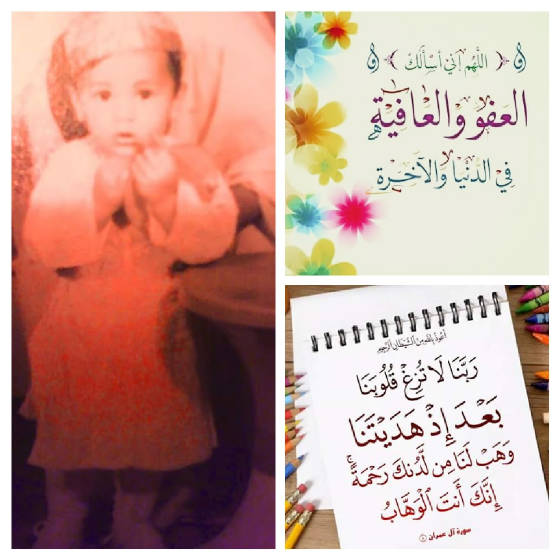 Read the book by George Gawpp when it comes out, this link is on behalf of Dr. Ibrahim Karim's daughter whom I met at the Total Health Show
The Excellent Customer Service of Optical 38, makes me feel GREAT!!!